Re: Ener-Con 2015 Guest of Honour is Neil Kaplan
---
Quote:
Originally Posted by
Scrapper6
Before I proceed, would we be open to legal problems if I used the concept of a Shattered Glass type crossover? I was thinking since Kaplan only voiced the two characters bringing in an evil version of his Optimus would give him a bit more to do, considering last year the guest voice had four characters to work with, but I don't want to do anything that could step on certain toes and the like.
We will talk!
__________________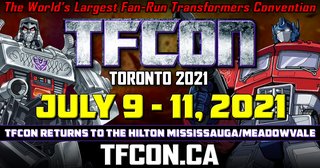 Visit the official
TFcon Toronto 2021
Website for all the details!