a simple bot done a few months ago but only now had the time to do a somewhat quick photoshoot for.
to achieve the glowing eyes,the insides of his eyes were first painted with "Americana" brand glow in the dark paint,x3 coats.
then they were painted from behind with x2 layers of Tamiya gloss white acrylic.
on top of the white,to finish up,a layer of Tamiya dark grey xf-24 was used,thereby blending it in so he doesn't have two blazing white dots on the backs of his bot mode legs.
his tail/mace was butchered up,then had a cut down gas hose from a dollarstore tanker truck spliced inbetween the handle and mace itself.
it's joined on both ends byway of tiny metal pins,salvaged from junker bots.
by using pins,the mace now has spinning articulation, now able to spin at the handle or mace ball side.
the new antennae in shark mode is more steel pins,drilled,fused,then painted to somewhat blend in.
his bot hands,shark toes,upper main fin and many other tiny details were painted to match both the original toy and his toon form.
I didn't go for the main toon part being his whole back upper shark mode being dark grey as I honestly like the g1 toy look more than toon.
my pic skills still blow so in real life,the glowing effect is much brighter.
the (attempted)glow shots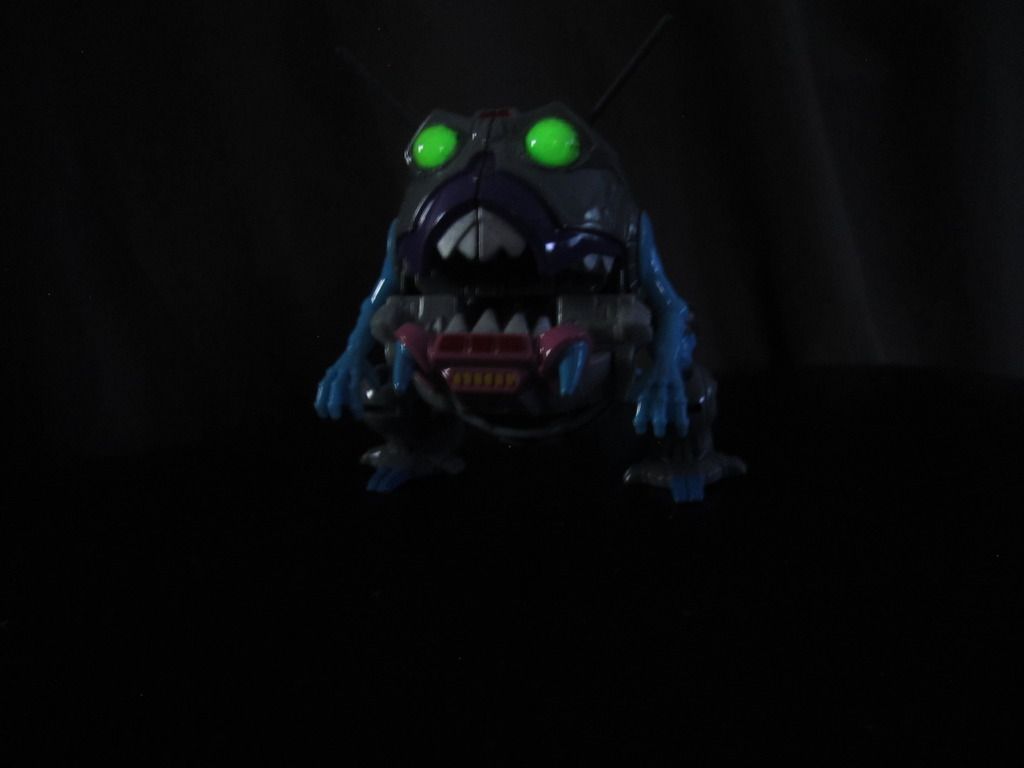 comparison with a stock sharky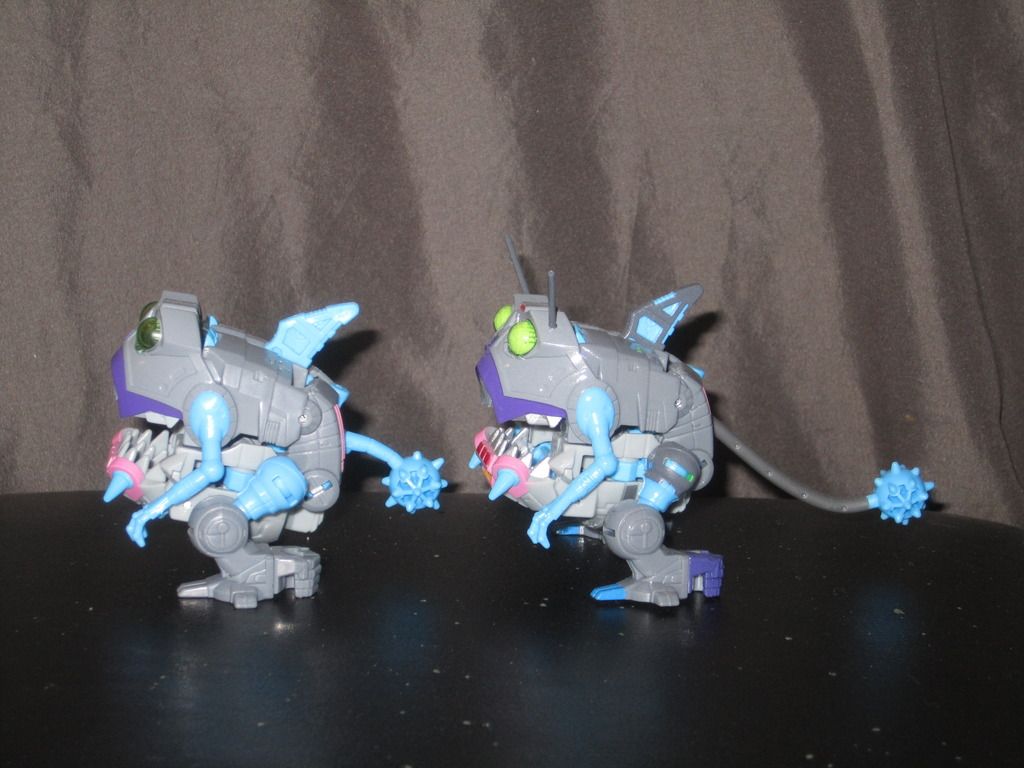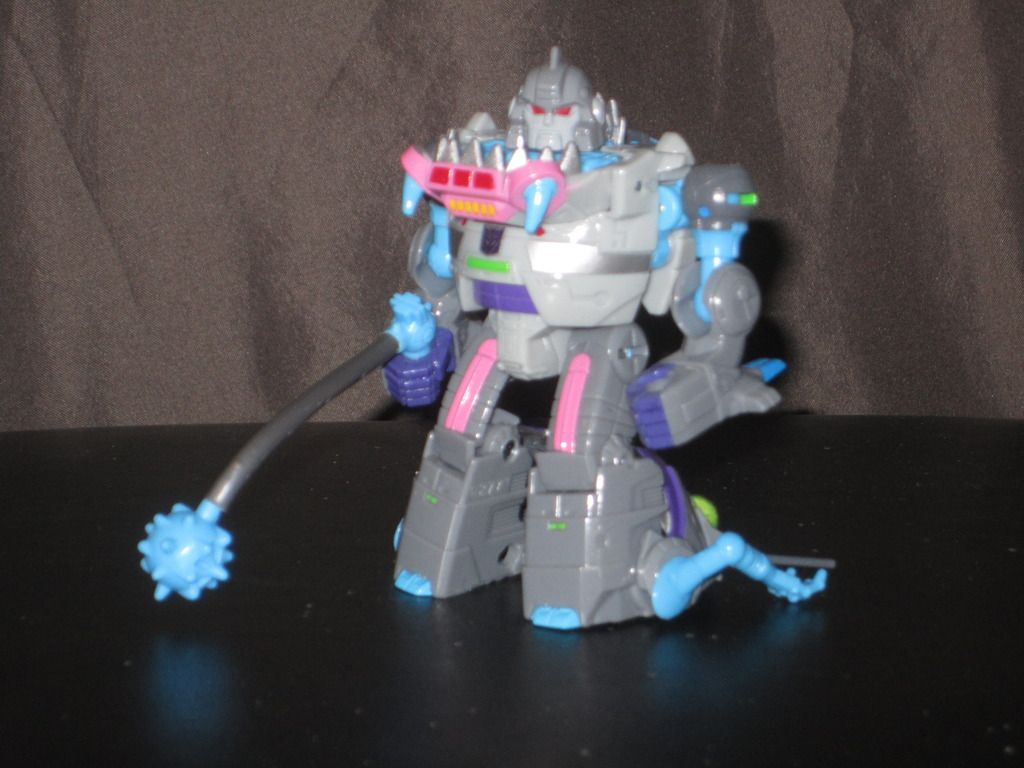 with a couple of his shark buddies...more to come as I still have x2 more reprolabels sets and I might attempt to figure out a fun project for all sharkies I have so far ...
left to right, stock,glowing custom,reprolabeled.