Blackout by far is my favourite SS bot. I've never been a huge fan of the movie Transformers but there are a few that have caught my eye.
Blackout looks plenty menacing in both robot and alt mode.
Was this Takara Tomy label always on the packaging? I don't seem to recall and I don't have other packaging to compare it to.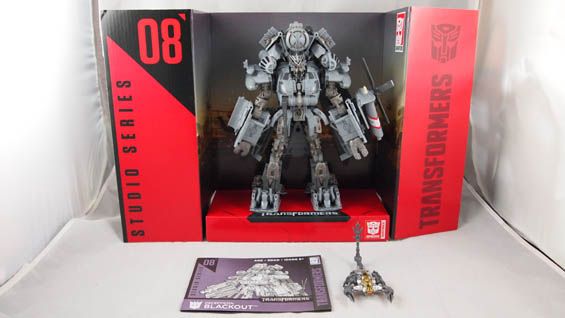 This is all you get in the packaging.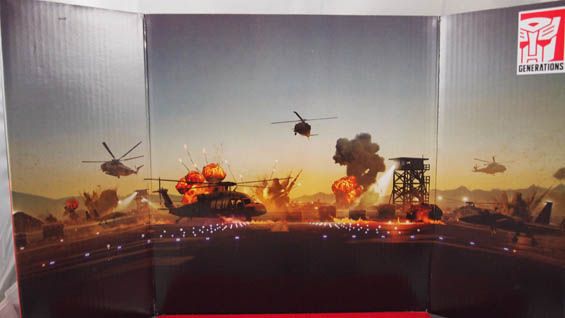 The backing is the military base assault scene from the first movie.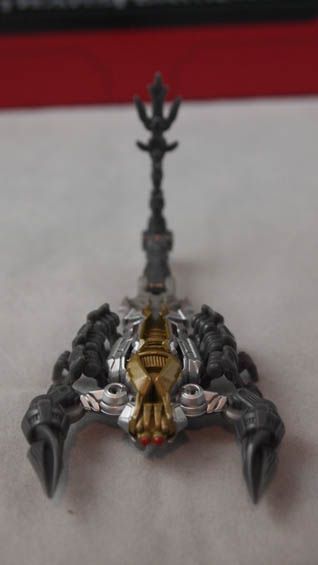 Good ol' Scorponok.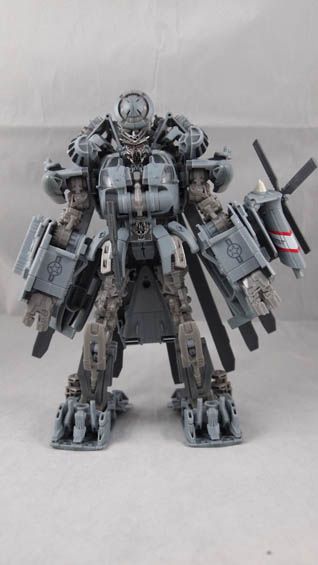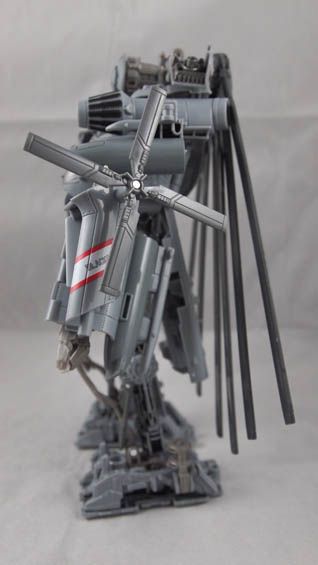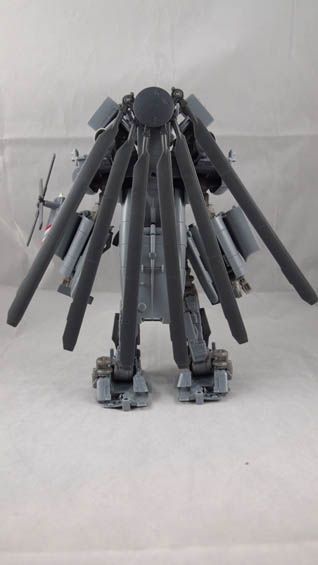 Not much colour to Blackout which makes him look flat. He lacks a certain spirit because of it. According to the Tuna Standard he is just under seven cans tall. My apologies I forgot to take the comparison photo.
No wrist swivel.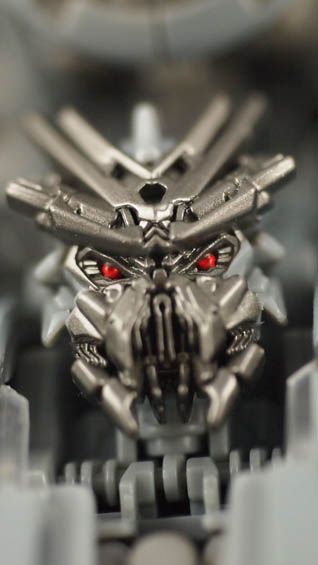 Only the face a mother could love.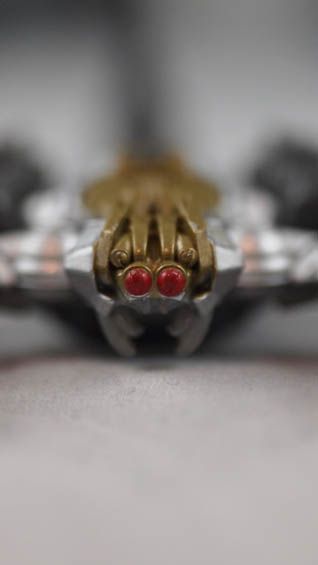 Same here...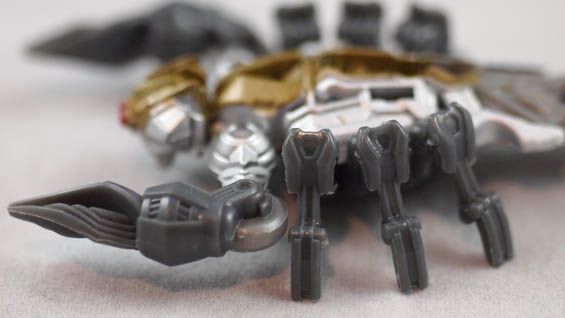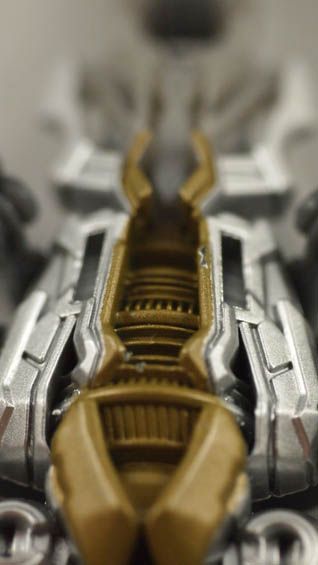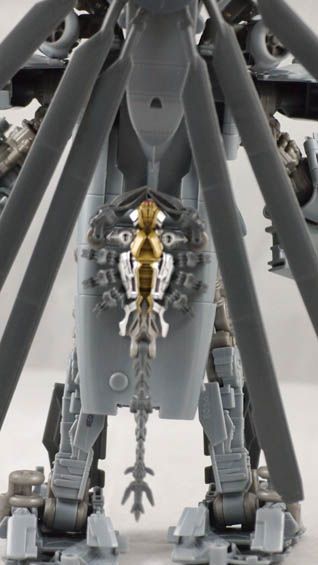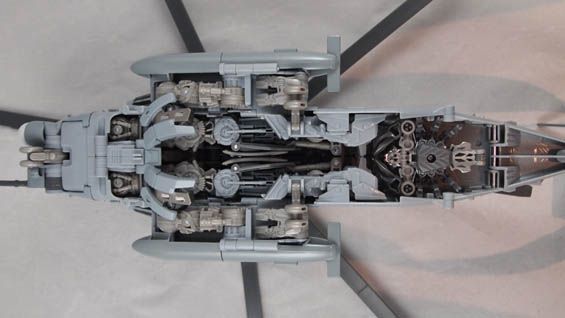 Hideaway spots to tuck away Scorponok on Blackout.