My collection of Iron Factory stuff is slowly growing and Sword of the Guardian (Dai Atlas) is another welcome addition to my collection. I like the look of Dai Atlas and the colours are nice. As can be expected from Iron Factory, the quality is excellent but the tolerances on a few parts are a little too tight for my liking. The figure doesn't come with too much. He gets a sword, shield, replaceable hands and instructions.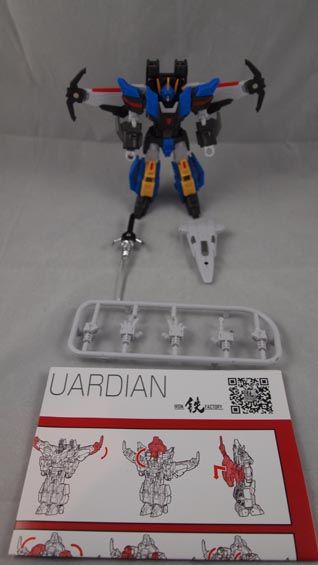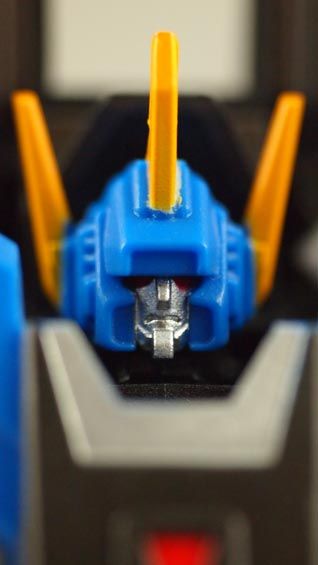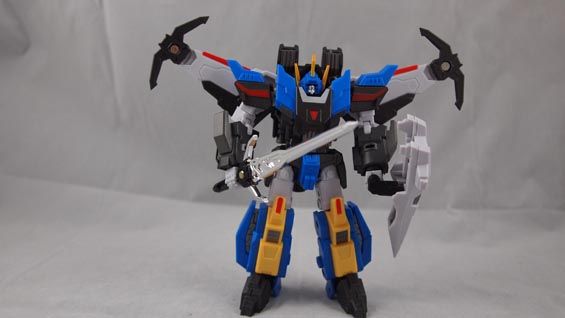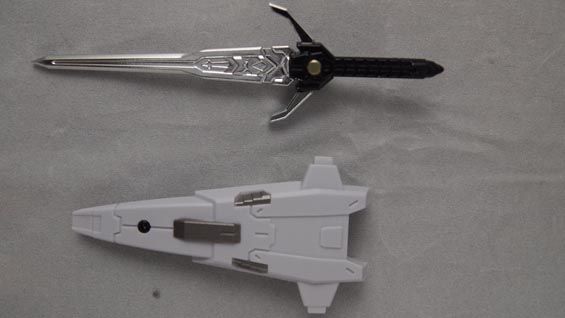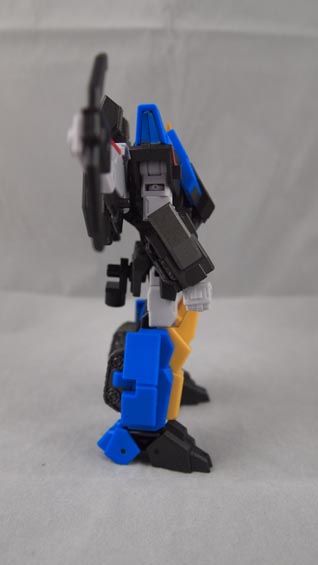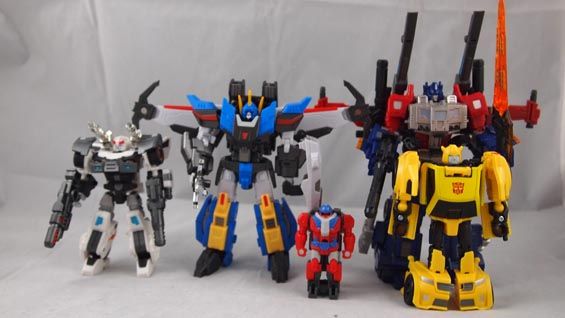 A group shot of the smaller sized figures.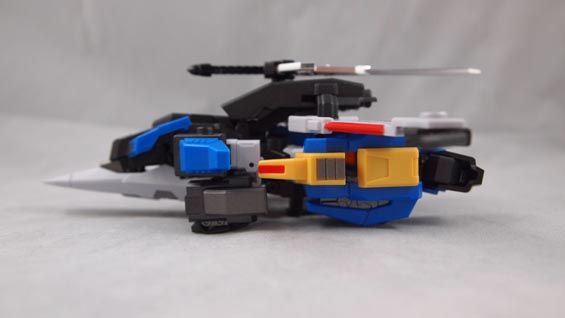 The jet mode just doesn't do it for me. Too gappy and fidgety to get the all the tabs and ports to align themselves. Transforming Dai Atlas got a wee bit scary as the forearm covers for his hands were so tight that I felt they would break if I kept moving them back and forth. Needless to say, I will be keeping Dai Atlas in robot mode.
According to the Tuna Standard, Dai Atlas is a decent sized Legends class figure.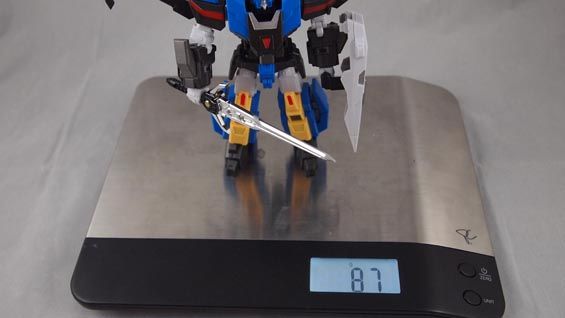 Here we see another tolerance issue (below). The fist opening is so tight (or the sword handle is a bit too big) that the black paint is rubbing off.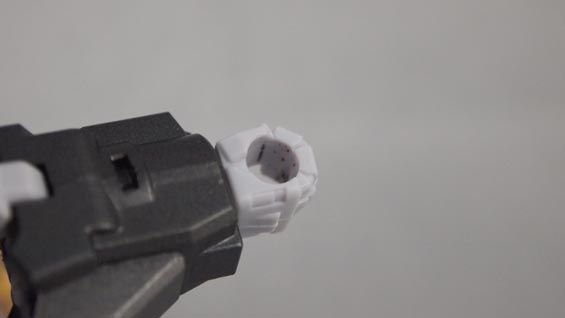 Overall, I like the figure but the jet mode leaves a lot to be desired. This is understandable since its small size has a very direct impact on what it can accomplish. Iron Factory did a excellent job and I look forward to Jetfire and the DJD in the future.