I picked up Ater Beta (Deadlock) and Stray (Drift), and I quite like them both, though I have leanings towards Deadlock. The transformations are identical and most of the parts are too (except for the chest and head). MMC did a good job bringing them to toy form.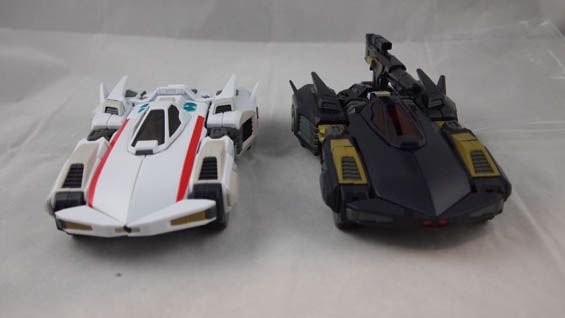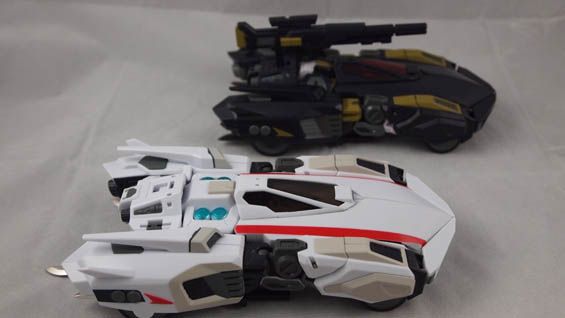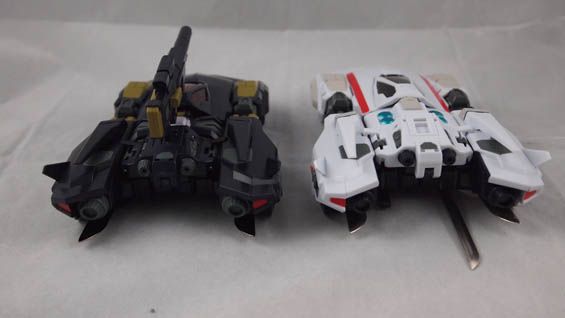 The only issue I had with the storage was Drift's blade storage. It looked more natural on MMC's Aero Alpha (Wing) because it had the sharp points and angles to it. On Drift it just looks like he has a blade sticking out of his backside.
The rifle and the Great Sword are the only difference in gear between Deadlock and Drift (Drift also gets a cloak). The finish on the edged weapons are on a nice satin.
The cloak has a couple of wires along the edges so they can be posed along with Drift. I appreciate the detail.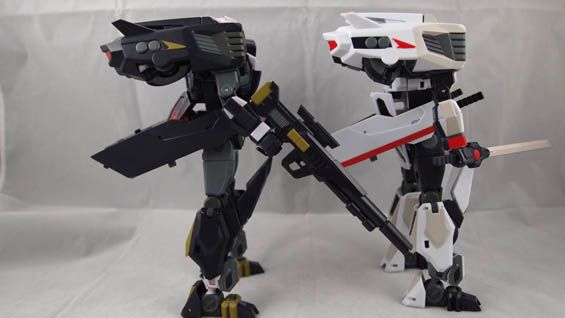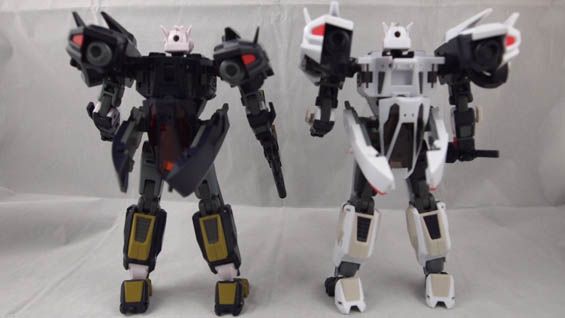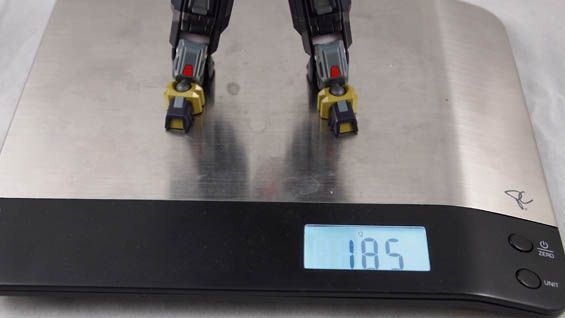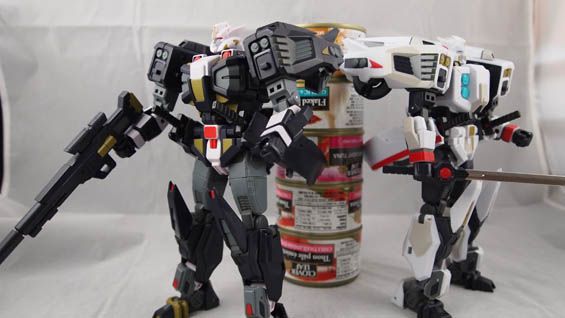 According to the Tuna Standard, they are a decent weight and height. There is no die cast metal anywhere on the toy.
I prefer Deadlock's head sculpt over Drift's. MMC has done a good job doing the sculpting work for both.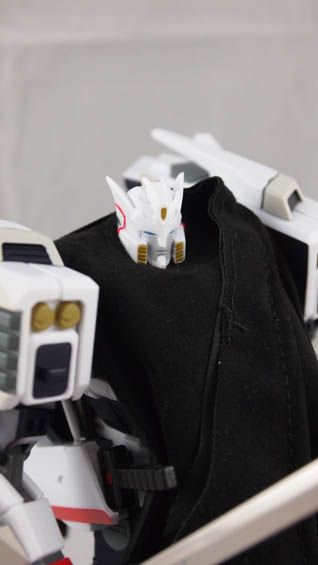 Overall, I think both figures are great and well-made. They will go well with any collection. The joints are nice and tight so the figures will hold a pretty pose. Mastermind Creations has done a solid job (I love my Thunderclash!) so far for 2018 and I'm looking forward to what else they bring out.