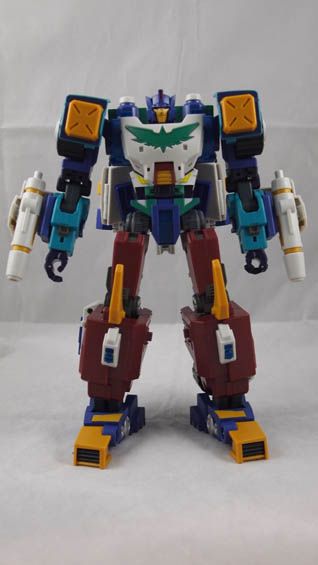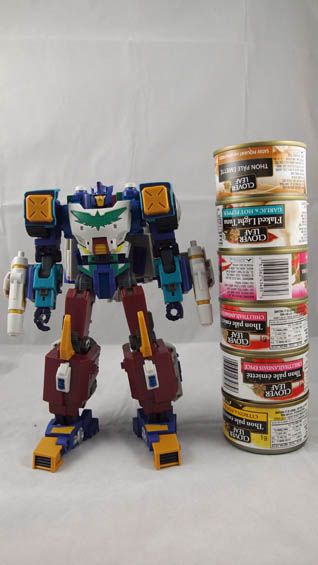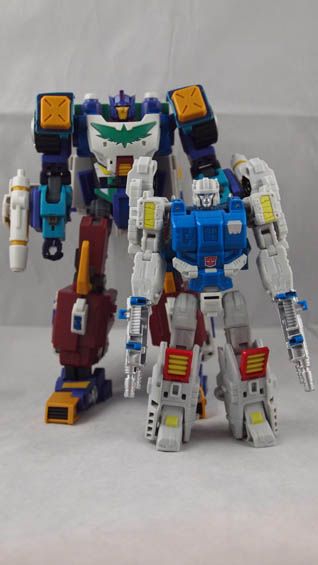 Here you can see Collisus is a good size. The Tuna Standard says it all. After seeing this, I'm hoping to see a MP scaled version of him down the road.
The back half of his alt mode cannons are connected here.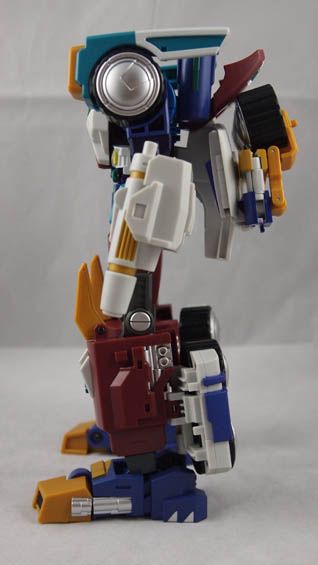 Here is the weird and just ugly way the armor bits are connected. I tried finding other methods to hook these things up but I don't see where else I can place them. The instructions don't mention how the forearm blasters and armor plates are to be connected. So your guess is as good as mine. For those that have this figure, please share if you have a more aesthetically pleasing method.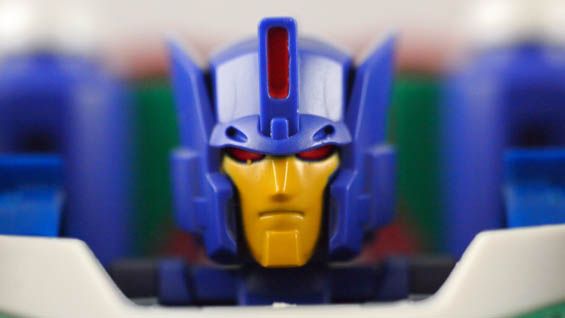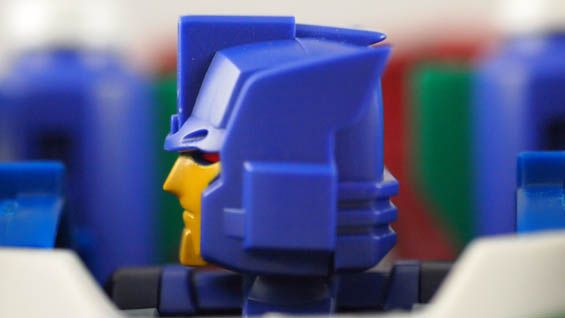 Head sculpt is decent. No complaints.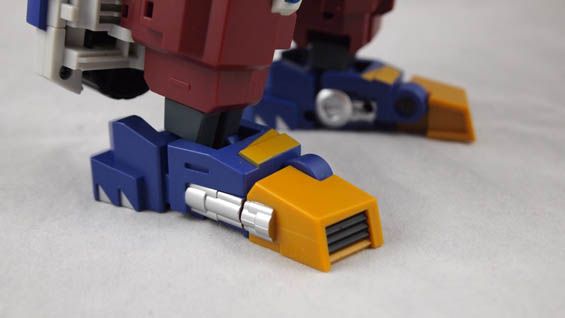 But man, those are some big feet. I guess what they say about bots with big feet...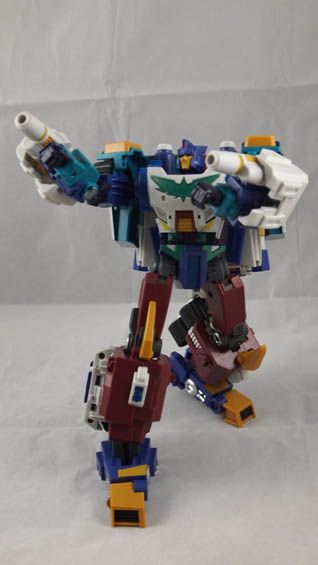 Overall, I'm quite pleased with Collisus (Thunderclash). He is made from solid plastic. There is no die cast on him and he is well made. Given all his joints, he is fun to pose (I'm a terrible poser) and just plain looks good. And only Thunderclash can pull off this colour scheme. There is a good reason why Thunderclash is the Chuck Norris of the Autobots. So far for 2018, he is one of my favourites.