This is my first Iron Factory purchase and it didn't turn to be a bad decision. I've held out for a long time because I didn't want to get into another format size for my collection but with 2018 around the corner and Iron Factory previewing what they had in store I couldn't hold out any longer.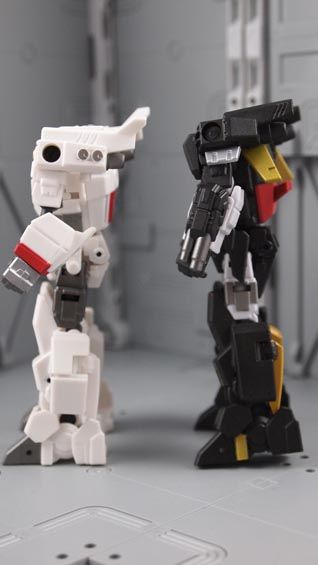 These little guys are amazing! I could never imagine how much work went into cramming so much into these tiny little packages. The detail, articulation and transformation is just incredible.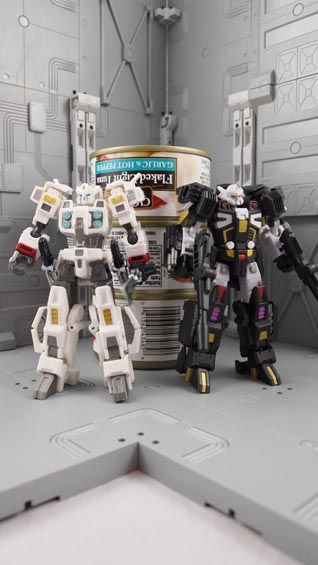 The figures are legend-sized (Tuna Standard of three cans) and both share some similarities though Norimune (Drift, white coloured) weighs a bit less than Muramasa (Deadlock, black coloured). The slight weight difference could be the guns that Deadlock has as opposed to the sweet chromed out swords Drift wields.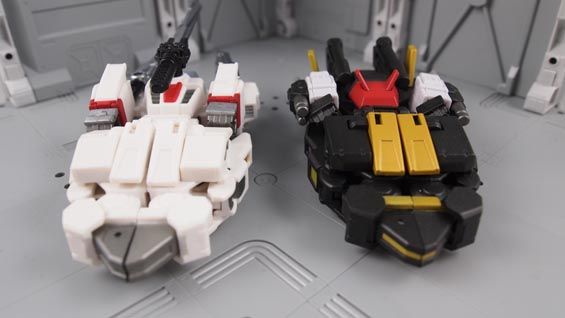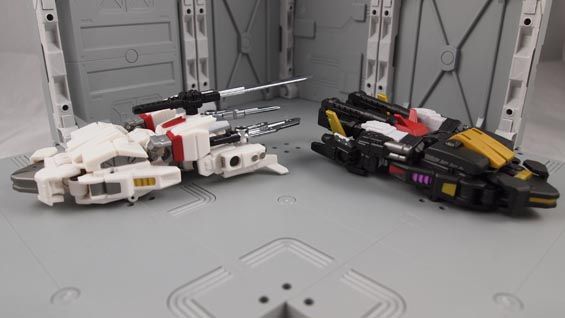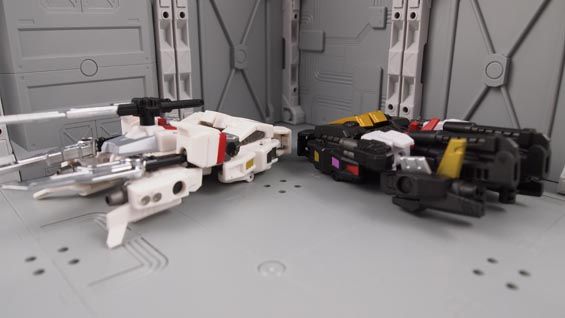 Transformation was simple enough. The modes were okay. I guess Iron Factory did a decent enough job trying to interpret the alt mode. They're the definite weak point here but I rarely keep any transformers in their alt mode, so problem solved.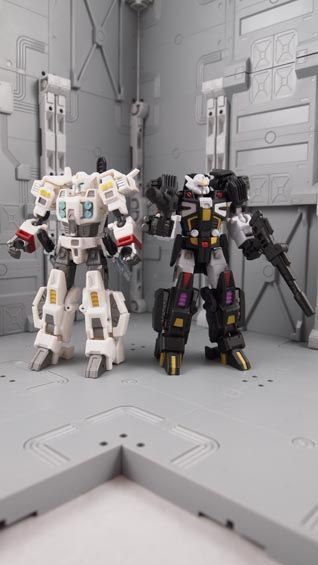 Overall, I liked my first Iron Factory purchase so much that I have a few of more figures coming soon. Personally, I found Deadlock to be my favourite of the two. Drift is nice but I like guns and lots of them! I have really high hopes from this company in 2018 and they're really fun to have dancing all over Generations Metroplex.